Library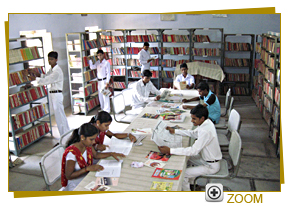 Books are the social mechanism for presserving the racial memory and the library is one social apparatus for transferring this to the consciousness of living individuals. Library is an integral part of any educational institution. It helps in the cognitive development of both teachers and pupils. Ours is a well equipped library with a huge collection of Books, Journals, Magazine, related to all subjects.

No of Books: 7500
No of Journals: 15
No of Magazine: 22
Reference Books: 1100
With multy cultural Nationals & Reginals News Paper.
Computer Lab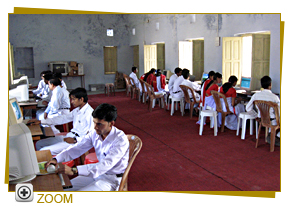 The course of "Training of Computer Application" is compulsory. Training of computer application has been made compulsory for all the B.Ed. students by the state. Circular 12-5 Education 2000, Jaipur dated 09-10-2000. So we have designed a Computer Lab where Teacher trainer are do used the computer. The Lab consist of 31 computers with Internet connectivity.
Psychological Lab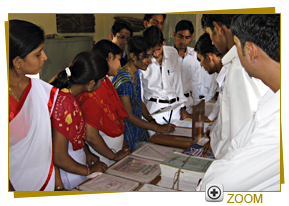 It is very important for a teacher to understand the psychology of the students. We have designed a Psychology Lab where any psychological concept can be understood practically. It consists of test material for different psychological tests.

Laboratory Equipments:


Intelligence Test- 11
Creativity Test - 06
Interest Test - 03
Adjustment Inventory Test - 04
Aptitute Test - 02
Attitude Inventory - 04
Personality Test - 11
Anxiety Test - 03
Science Lab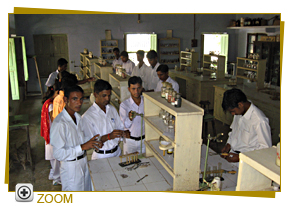 It is a place where new experiments are performed to obtain results and to produce new laws and hypothesis based on which conclusions are drawn.

The institute has four science labs for different subjects which are fully equipped with all practical material & instruments.
Educational Technology Room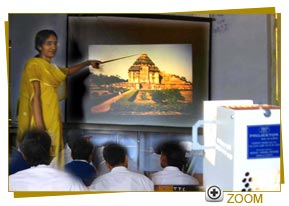 Technological lab is designed to help the pupil teachers to learn how to use modern teaching equipments in different aspects of teaching to make teaching process interesting and easy.

Equipments Available:
Normal TV, Radio, Mike, DVD, OHP, Slide Projector, Computers having Internet facility, Models Charts, Films Strips, CD ROMS etc.
Hostels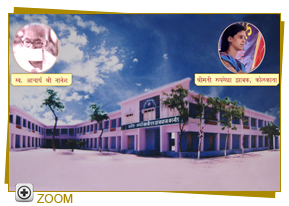 In the favour of the learners belonging to the different parts of the state, our institution has an excellent hostel facility. Our institutions provide the separate hostels for the Boys and the Girls.

Nanesh Ruprekha B.Ed. Boys Hostel:
50 Rooms and one Dining Hall and one Multipurpose Hall with Toilets and Bathrooms.


Smt. Shailadevi Puranraj G. Shah B.Ed. Girls Hostel:
7 Big Rooms with Toilets and Bathrooms are available in Girls Hostel.

We also facilitate the hostellers with delicious & nutritious food including remarkable mess service, Laundry facility and well furnished, ventilated, & comfortable accommodation which all together give a feeling of "a home away from home". Pupil teachers from all part of the state reside together which garners in them the quality of adjustment leading to integrity and exchange of values thoughts and culture.

Canteen
Separate building for canteen is constructed for the refreshment of students as well as the teachers/ staff members



Playgrounds
A huge playground helps to cater the needs of various games and sports like bedminton, TT, Football, Cricket, Volleyball etc. including the Yoga excersice to bring physical & mental discipline of the pupil teachers.